Book Your Team Building Activities with Active Giggles
If you've been charged with booking and organising a corporate away day for your team, you might be looking forward to the challenge. After all, it's not often you get to flash the company credit card around and come up with some exciting options your colleagues are bound to enjoy.
But then reality kicks in, everyone starts to voice an opinion and suddenly you realise there's actually a lot of pressure on your shoulders. You need to ensure everyone has a good time. But more than that there needs to be real benefit in the activities you do. And you need to make sure you'll be getting value for money from them.
Laughter brings us closer together
It's a proven psychological fact that laughter brings people closer together. So it stands to reason that if you organise a session with Active Giggles as part of your corporate away day or team building event your teams will benefit from the belly laughs and general hilarity that will ensue.
Many of our activities are also designed specifically to get groups of people working closely together and communicating well too, so it's not all about the giggles.
If nothing else, getting involved in one of our games will give you all a chance to spend a bit of downtime together, let your guards down and gang up on the boss – something that from our experience always does wonders for team building.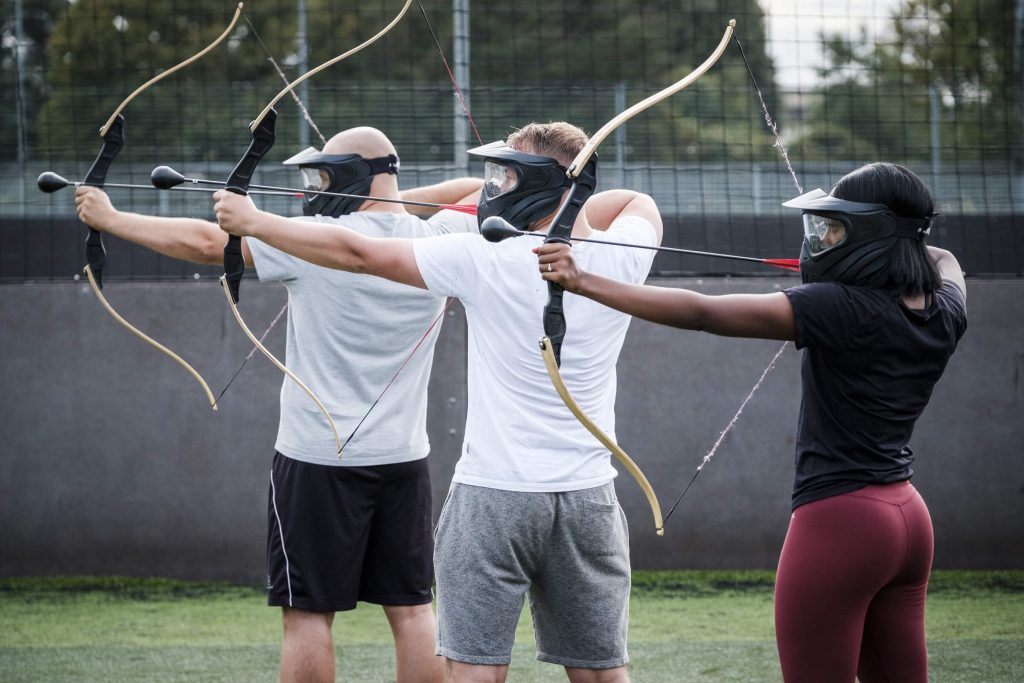 All of our activities work brilliantly as team building activities. Contact us if you would like to talk through the options for your particular group.