If you fancy doing something completely different, UV Sports could be a great choice for you.
Played indoors in a large sports hall (perfect if you're worried the weather might ruin the party) we'll turn down the lights and power up the UV cannons.
Your neon clothing, bibs and headbands will immediately glow in the dark making it feel like you're at a (surreal, sports themed) rave. Add to that day glo equipment such as balls and markers and you've got a memorable sporting experience.
Your Active Giggles host will set up and referee classic games such as netball, football, dodgeball, basketball or volleyball depending on your preference. You'll get to experience party style team sports as you've never known them.
Great fun, a great workout and a truly unique experience!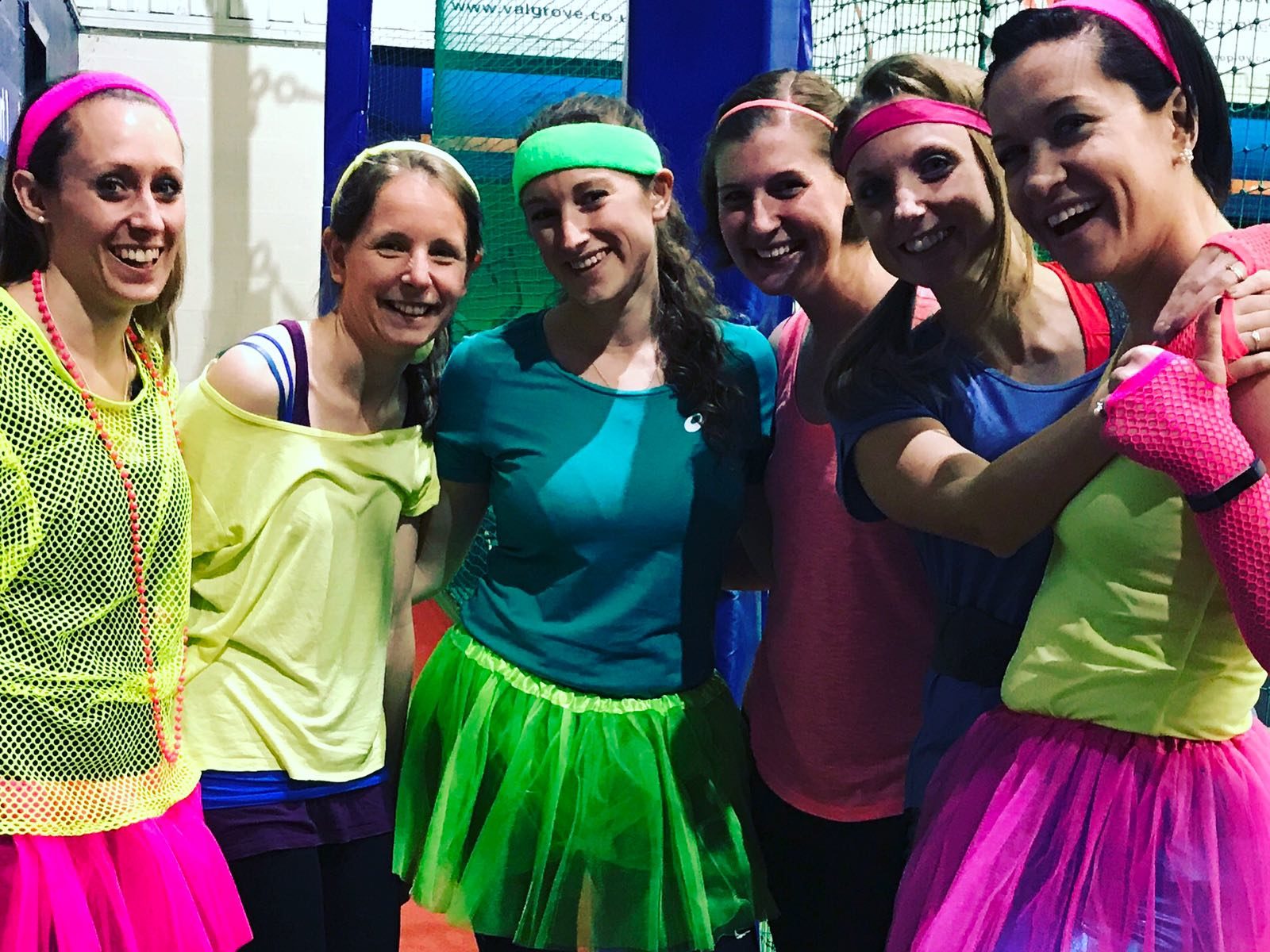 UV Sports - what to expect
You'll meet your Active Giggles host onsite to talk about how the UV Sports session will run and safety rules you need to follow. Then you'll slip on some neon, the light will go down and the games will commence.
You can expect to play 2-3 of the classic games during your hour-long session. But don't worry if you feel your fitness levels aren't up to that, your experienced host will factor in plenty of rest and water breaks for those who need them.
You certainly don't need to be super fit, but you might find you get the bonus of a fun workout before you hit the town for a big night out.
You won't need to bring any special equipment with you unless you want to dress up in additional neon. We'll provide everything you need to make it a memorable experience.
Please note that due to health and safety requirements some low-level emergency lighting may be in place but will not affect your enjoyment of the session.
Booking UV Sports with Active Giggles
We like to make booking simple, because we know how hard it is trying to organise something for a large group. If you sign up for UV Sports with us, we promise we'll provide all the information you need, when you need it. And when you turn up on the day everything will be ready and waiting so you won't need to worry about a thing. Our Active Giggles team will make sure you have an afternoon to remember for all the right reasons.
Fill out the booking form and a member of our team will be in touch.

We'll ask for just £100 deposit to secure your spot, then we'll contact you for the remainder of the money two weeks before your party or event.

We will confirm the time and date via email. This will also provide details of the meeting point and our Ts&Cs. You will need to sign a disclaimer before you are able to get involved, but we'll explain all about that in the email too.

Please arrive 15 minutes before your session to ensure there's time for the all-important safety briefing before the fun starts.

If you have any problems or concerns on the day, please raise them with your experienced host who will be only too happy to help.

Enjoy!