Can you remember the good old days of the annual school sports day? Well its back but with a bit of a twist! Unlock your inner child with an hour of competitive and hilarious races from your childhood as your compete to be crowned champions. The nostalgia of these wacky games is sure to bring some hilarious laughs to everyone participating.
School sports day is probably our most popular activity for Hen Groups but is also growing ever popular with team building days as it is a great way to lift team morale in the office.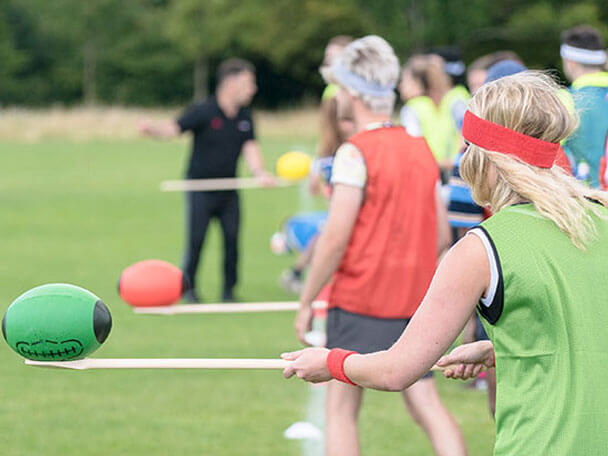 Your action packed hour will be full of the classic races with a few adaptations to bring out the fun.
This is a fantastic activity played either indoors or outdoors and has all the equipment included for a fun filled session.
Just some of the activities we play include:
Egg and spoon race
Space hopper races
Sack race
3 legged race
Wheelbarrow race
Hula hoop race
Bean bag race
At Active Giggles we always like to bring a competitive feel to all of our activities so beware there may be a few forfeits for the losers!